ROOF 7 TERRACE PARTY
Drink & Food Live Show Forlenzo
Save the date! Summer season is just around the corner and our terrace is the perfect place where to spend the warm roman evenings. Come visit us on Wednesday, 13th June for a tasty aperitivo with a view accompanied by a live music show... Fun is guaranteed!
WHEN: June 13th – 7:00 pm
WHERE: Roof 7 Terrace - Le Méridien Visconti Rome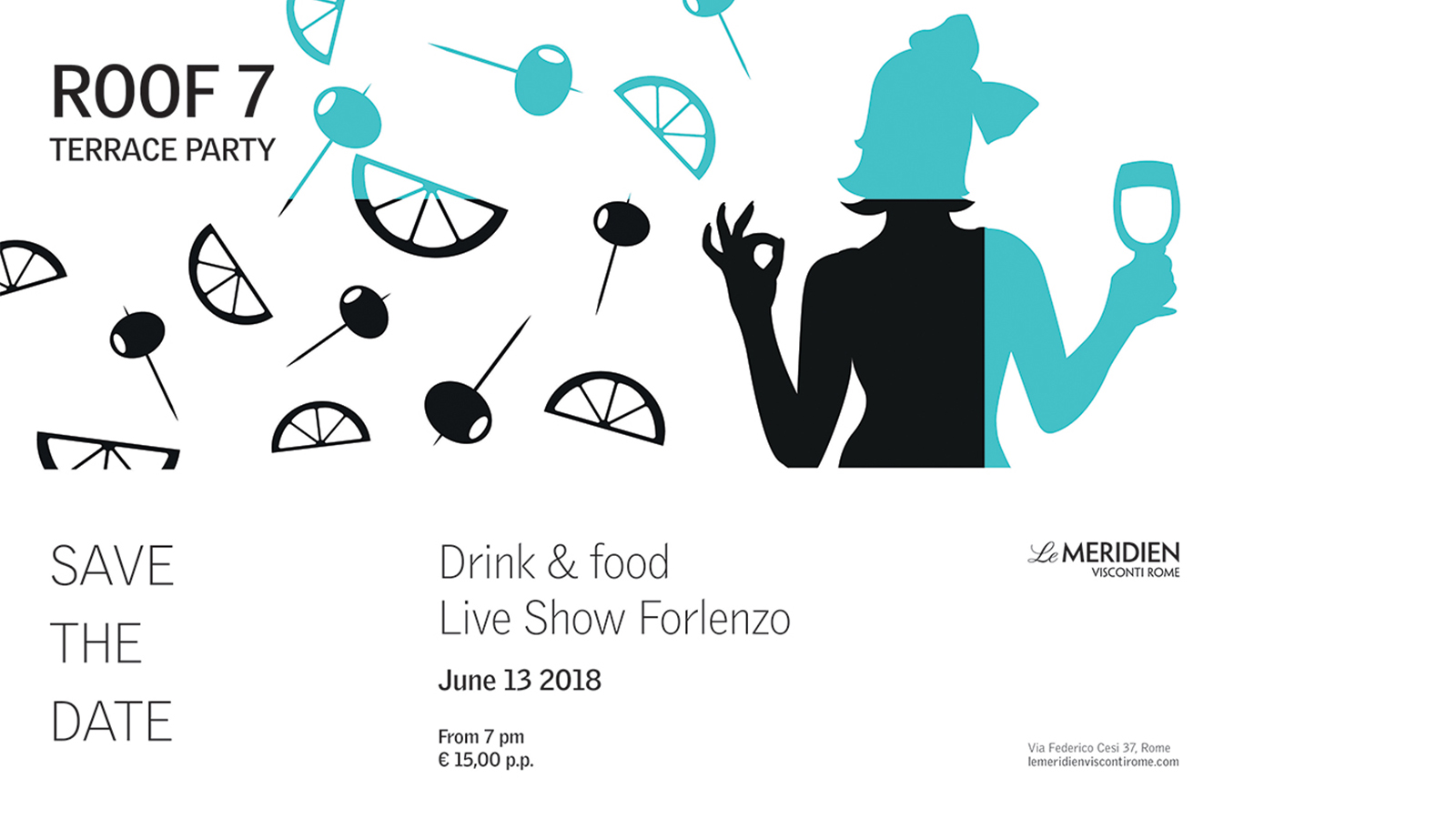 WELCOME TO ROME
Discovering the secrets of Rome has never been so exciting
WelcomeToRome is a new multimedia space where you can live a unique experience: to dive into 2700 years of history of the Eternal City. Through an exciting "time machine" you will be able to go through the fundamental stages that have brought Rome to become the city we know today.
WHEN: Monday to Thursday 9:00 am - 7:00 pm, Friday and Saturday 10:00 am - 9:00 pm until March 31st
WHERE: Corso Vittorio Emanuele II, 203 - Rome (Cinema Augustus)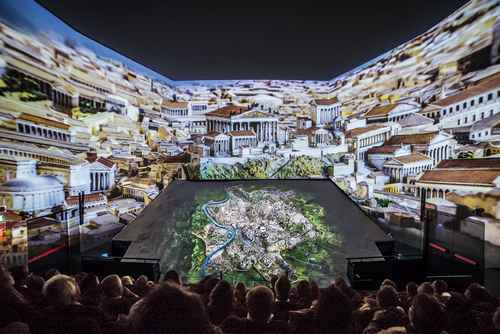 GIUDIZIO UNIVERSALE
Michelangelo and the secrets of the Sistine Chapel
Art meets performance. An extraordinary journey that allows the viewer to immerse himself completely in the wonders of SISTINA CHAPEL, discover its history and secrets and live an unprecedented experience.
Created with the scientific advice of the Vatican Museums, "Giudizio Universale. Michelangelo and the secrets of the Sistine Chapel "is the first show of Artainment, a new genre that connects the charm and beauty of the greatest works of art with the emotional and engaging codes of the show.
WHEN: From March 13th to May 31st
WHERE: Via della Conciliazione n. 4 - Rome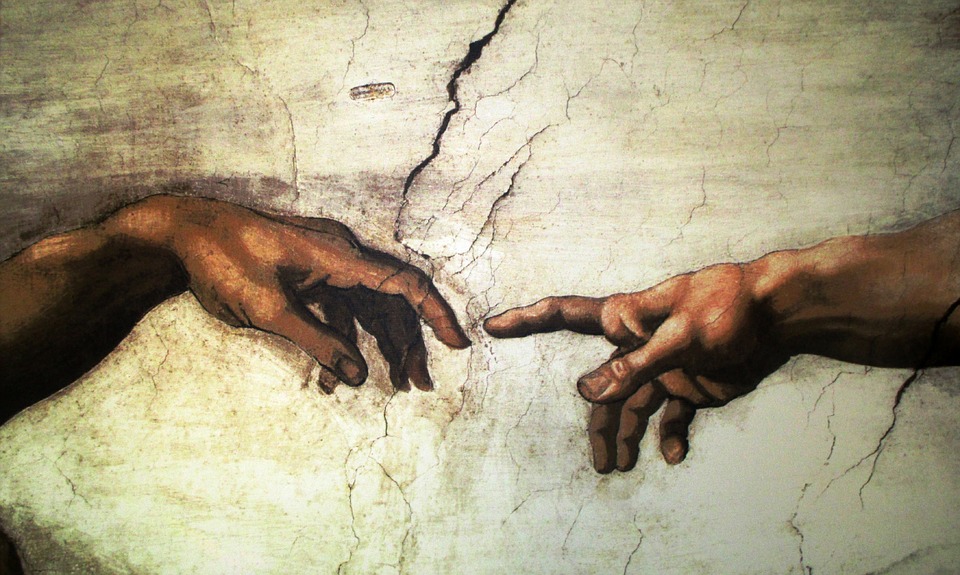 THE PINK FLOYD EXHIBITION
Their Mortal Remains
The exhibition celebrates Pink Floyd's place in history as the world's cultural landscape changed from the 1960s. The band occupied a distinctive experimental space and were the foremost exponents of a psychedelic movement that changed the understanding of music forever, becoming one of the most important groups in contemporary music.
WHEN: From Januray 19th to July 1st (Bookings open until May 1st only)
WHERE: Macro - Museo d'Arte Contemporanea. Via Nizza, 138, Roma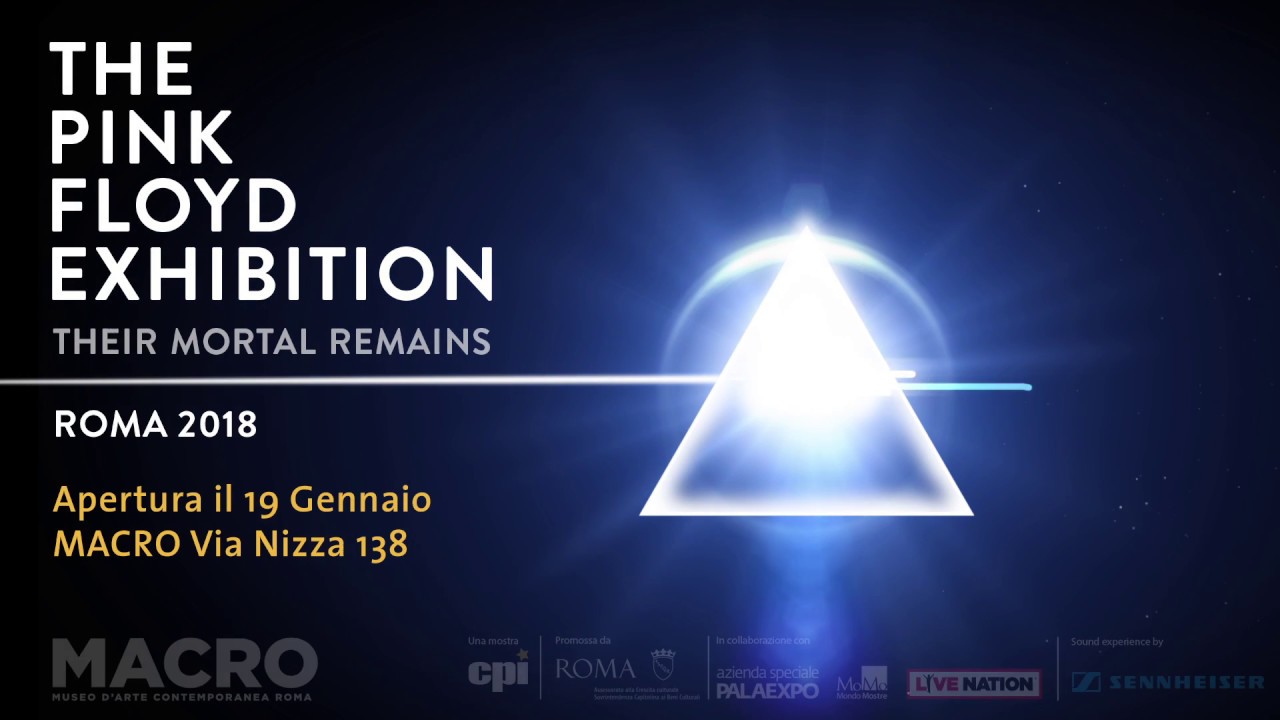 LA MELA DI MAGRITTE
"He painted the impossible because it was possible, he painted the extraordinary because it was ordinary"
At the Palazzo delle Esposizioni, returns for the third consecutive year a book and an exhibition-laboratory dedicated to a great name of art. After Matisse and Degas is the turn of René Magritte, told with skill and freshness by the sign of the illustrator Klaas Verplancke, author of the illustrated book The apple of Magritte.
WHEN: From February 10th to June 10th.
WHERE: Spazio Fontana del Palazzo delle Esposizioni - Via Milano 13, Roma