The Design Story of Eternal City Chic
Contemporary, Creative and Curious
The brilliant luminosity and chic open spaces surprise and delights guests when entering Le Méridien Visconti, Rome. Creative and intelligently designed, the unique seventies-inspired exterior merges seamlessly with an interior exhibiting a fascinating continuity between the then past by accommodating modern contemporary tastes.
Bold, tall and striking yet soothing and set amid traditional solid looking structures of the late nineteenth and early twentieth centuries, Le Méridien Visconti Rome stands apart in the beautiful historic district of Prati.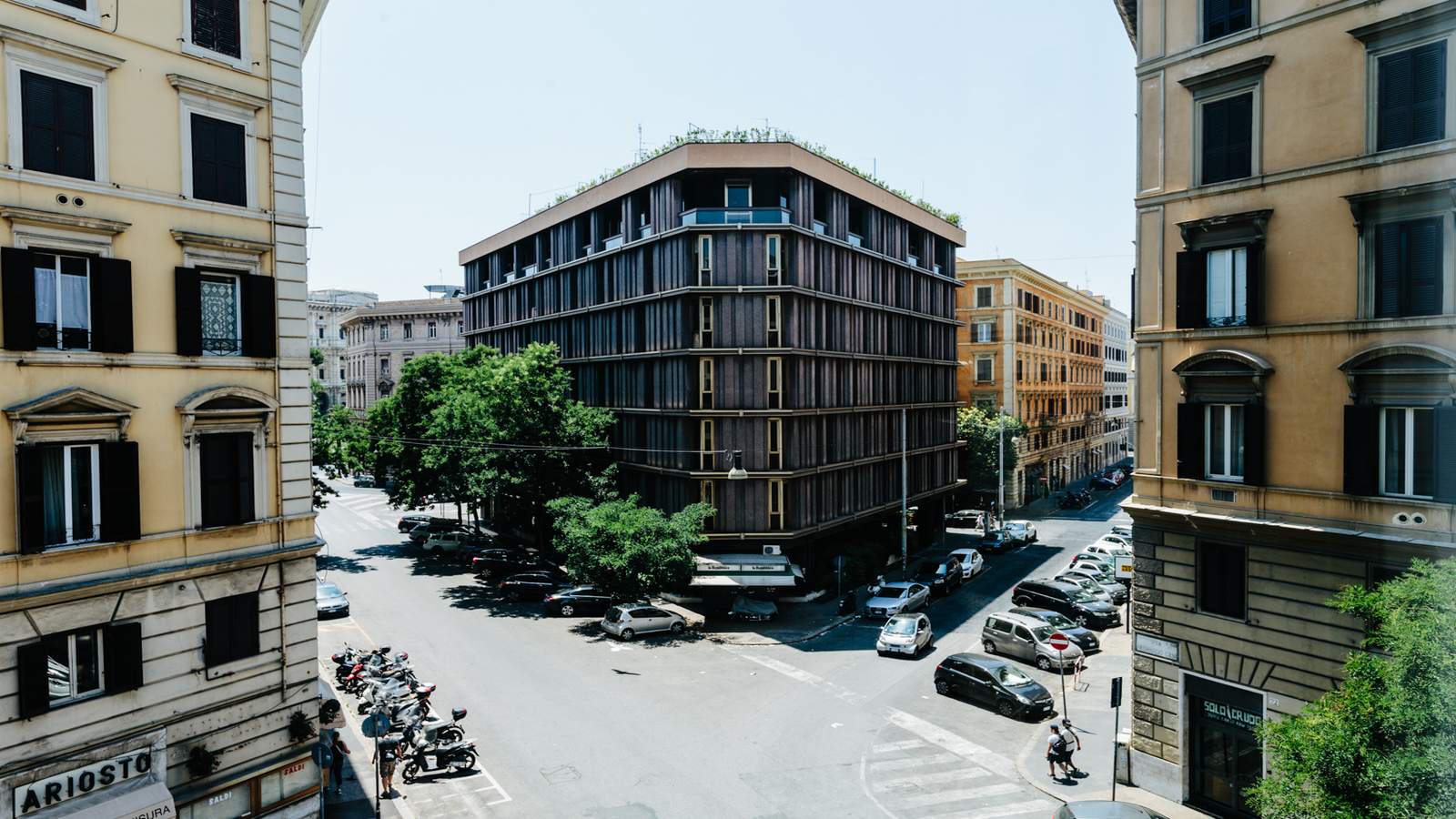 Heavenly Suites
A heavenly escape awaits on the 7th floor with our design-inspired suites.
Exhibiting sophisticated shades of white, grey and black, be stimulated by the captivating design of the fine fabrics and upholstery by Lorenzo Rubelli. The discovery never ceases with the suites and corridors embellished with the inspiring works of Bizhan Bassiri and Elvio Chiricozzi.
Premier Designs
Rome is La Dolce Vita. Experience the Sweet Life in our Premier Suites.
To seek pleasure, discover leisure and indulge yourself is to live La Dolce Vita, or the Sweet Life. Inspired by the famous 1960's Italian film, our Premier Rooms reveal Italian style of the era with shades of pearl grey and hints of purple patches to stimulate the mind.