Begin Your Roman Journey of Discovery
There is no place quite like Rome. The eternal city is alive with history, from the ancient through to the Renaissance and up to the present day.
Ideally situated just moments away from the Vatican and St. Peter's Basilica and only a short walk to the famous Piazza di Spagna, join us and our partner, Travelspective, with 'From Here To There', your first step to unlocking Rome.
Unlock our Local Area of Prati
From its inspiring baroque architecture, fashionable bars and shopping districts, delightful gastronomic experiences and walking distance to the Castel Sant'Angelo and the Vatican, discover our local area of Prati.
Together with Travelspective, join our General Manager, Giacomo Guzzardi, and as he takes you on a journey through Prati.
Rome Reimagined with Travelspective
Together with our partner Travelspective, we have unlocked and discovered Rome through its art, culture, cuisine and coordinates through the creation of an exciting, engaging and thrilling visual journey through this incredible ancient centre.
Unlock Rome through a journey of discovery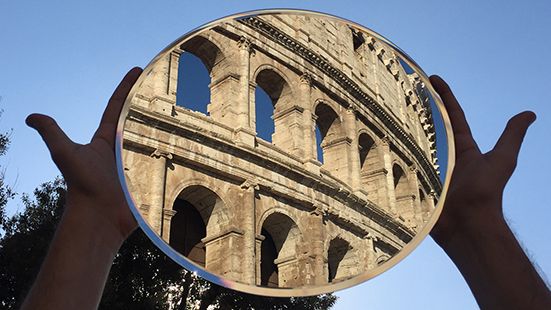 Follow our brand navigator, @luigisutera12, to unlock Rome and its endless wonders and marvels with a new perpsective.

Discover a New Perspective with our Explore Italy Navigator
We are always seeking new perspectives and together with Claudia Sirchia, our Explore Italy Navigator, we unlock Italy's eternal capital in a unique way.
Be inspired by Claudia when in Rome and begin a journey to rediscover the Eternal City and its many charms, rich history and incredible sites, beginning with an unforgettable On The Bed Breakfast experience.